Introduction
Thank you for purchasing the Smart Wireless Light Gate Sensor. We pride ourselves on producing high quality products that meet with the demands of the busy classroom environment. If you have any problems using this sensor, please read this documentation in full before contacting the Data Harvest support team.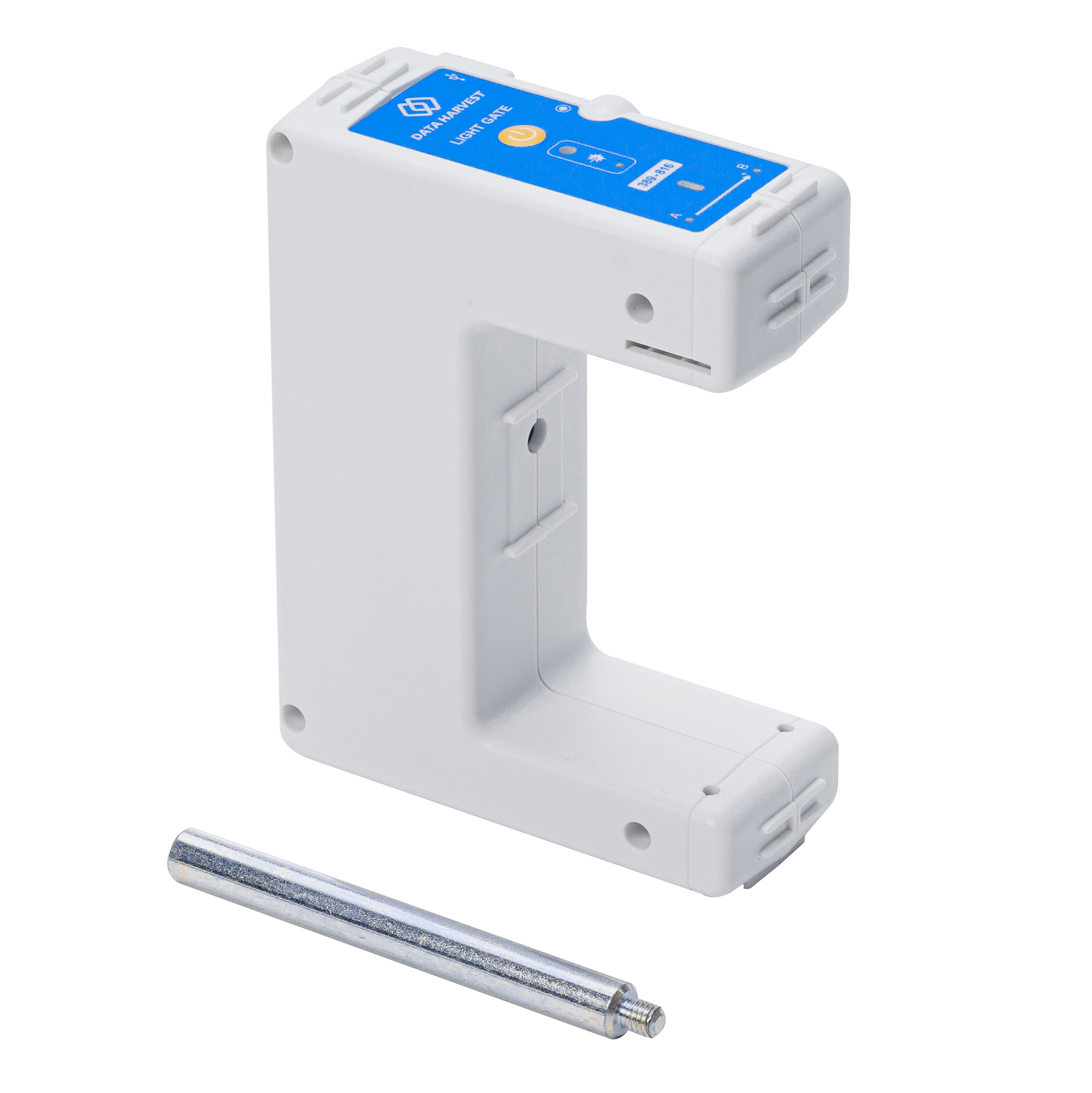 Overview
The Wireless Smart Dual Light Gate has a pair of light gates spaced at 1.5 cm to accurately measure velocity. The smart wireless light gate also has a wide gate auxiliary infra-red port and a synchronisation socket to link to another gate. The wide gate auxiliary port allows you to time the movement of items that would not fit through the arms of the gate.
The nature of wireless communications means that there is a latency between devices. The latency is in the region of 2 ms and makes the wireless synchronisation of two light gates unrealistic for accurate data. If work requires a dual light gate set up, we recommend the use of a second dual light gate set connected by a sync link cable to reduce latency to zero.
---