Introduction
Thank you for purchasing the Smart Wireless Temperature Sensor. We pride ourselves on producing high quality products that meet with the demands of the busy classroom environment. If you have any problems using this sensor, please read this documentation in full before contacting the Data Harvest support team.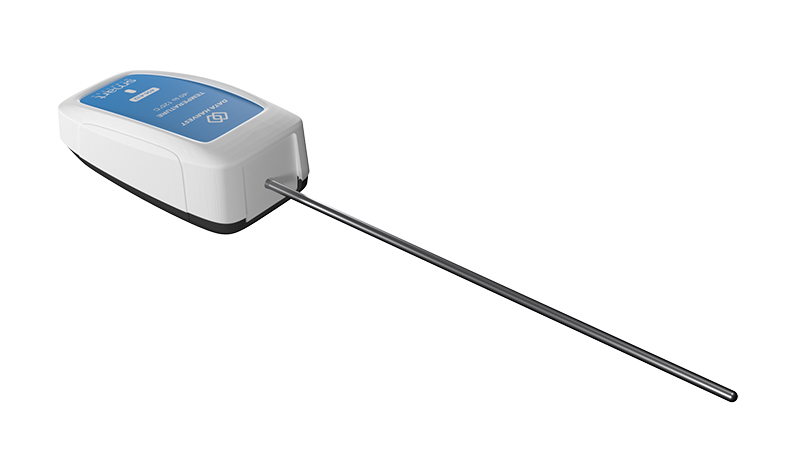 Overview


The Smart Wireless Temperature sensor has a thermistor housed at the end of a stainless steel tube. The tube is 3 mm by 160 mm and is made from AISI 316 stainless steel, which has good thermal transfer and high corrosion resistance. The sensor is suitable for use with experiments in chemistry, biology, physics, earth & environmental science.
The Smart Wireless Temperature sensors are USB and Bluetooth compatible. Using Bluetooth, a sensor can connect to mobile devices, tablets laptops and desktops.
The sensors are supplied with a mini USB lead (1 m standard A to standard mini B) and calibrated with degrees Celsius ( ̊C) as the default range.
---