Introduction
Thank you for purchasing the Smart Wireless Thermocouple Sensor. We pride ourselves on producing high quality products that meets with the demands of the busy classroom environment. If you have any problems using this sensor, please read this documentation in full before contacting the Data Harvest support team.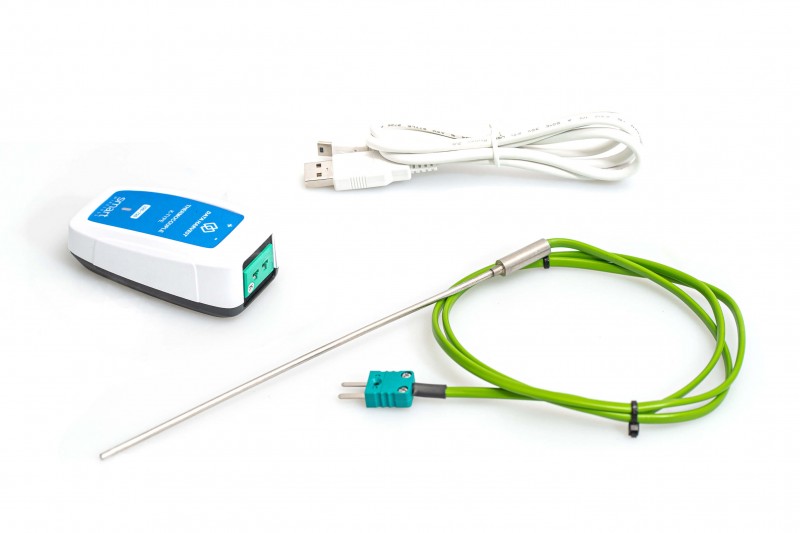 Overview
The Smart Wireless Thermocouple sensors are USB and Bluetooth (4.x and higher) compatible. Using Bluetooth, a sensor can connect to mobile devices, tablets, laptops and desktops.
The K-type Thermocouple used in this sensor gives a range of -200 to 1200 oC with 0.1 oC degree accuracy over the entire range.
The wide temperature range of this sensor enables it to be used in a variety of experiments e.g. melting points and flame profiles, and in work that requires good accuracy, for example estimate of absolute zero. The K-type thermocouple is replaceable and connects by a keyed connection, the junction of which is housed at the end of a stainless steel sheath.
The plastic sheath that covers the wiring taking the signal from the thermocouple to the adaptor is not heat resistant.
The sensor is supplied with a mini USB lead (1 m standard A to standard mini B).
---