Introduction
Thank you for purchasing the Smart Wireless 20V Voltage & Current Sensor. We pride ourselves on producing high quality products that meet with the demands of the busy classroom environment. If you have any problems using this sensor, please read this documentation in full before contacting the Data Harvest support team.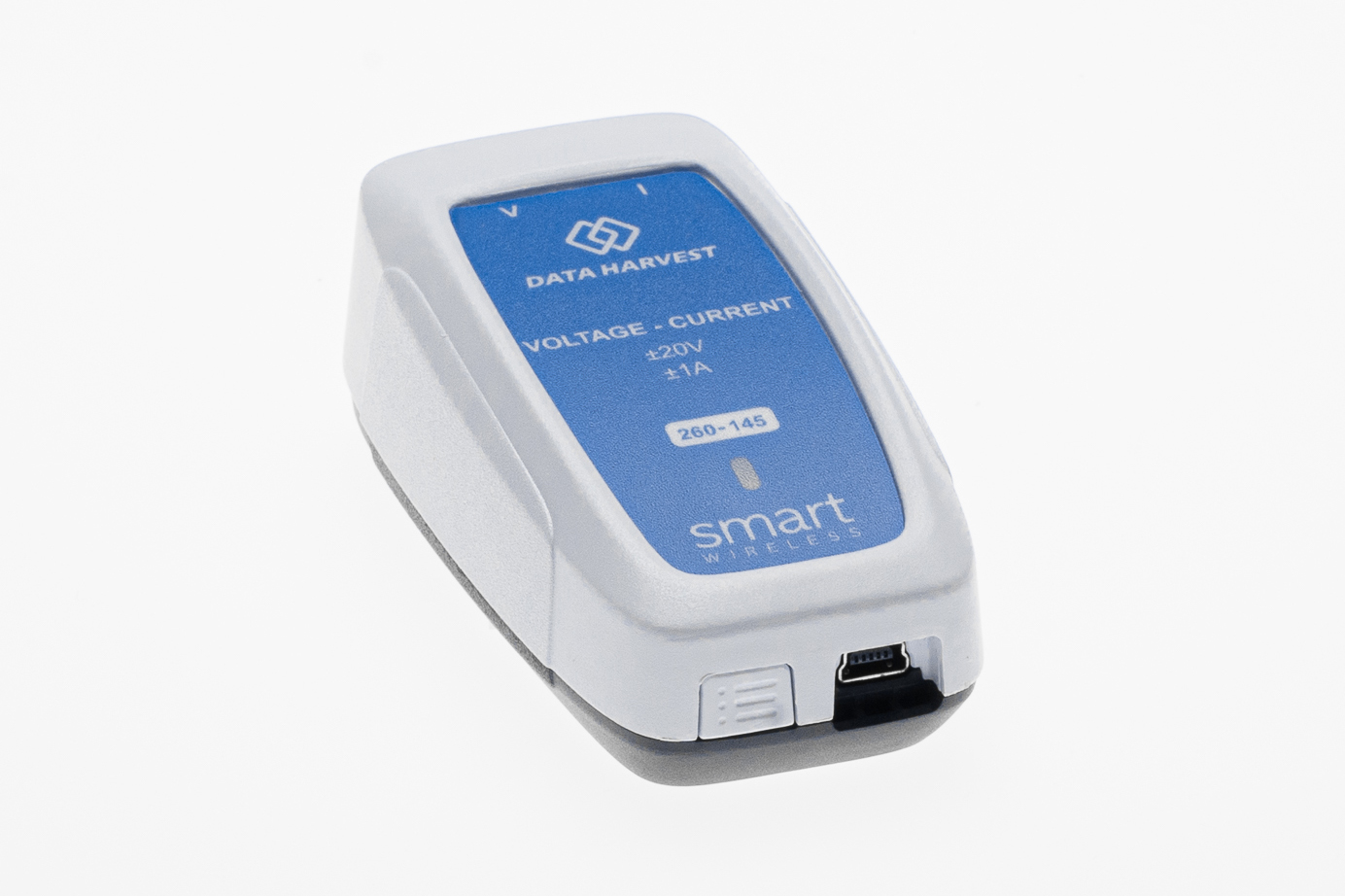 Overview
The Smart Voltage and Current sensors are USB and Bluetooth compatible. Using Bluetooth, a sensor can connect to mobile devices, tablets, laptops and desktops.
The Voltage and Current sensor is a combined sensor. It can measure both electric current and the potential difference across a component in low voltage a.c. or d.c. circuits, or be used as a voltage or current sensor. Software and firmware will allow the user to show resistance and power values directly from the sensor, or as derived functions from the calculate function in the software. 
Any number and combination of Voltage and Current sensors can be added into a circuit. The wireless Voltage and Current sensor is not compatible with the SmartQ Voltage and SmartQ Current sensors.
SAFETY: Never use high voltages or household a.c.
The four 4 mm sockets (2 for Voltage and 2 for Current) allow for connection to most standard available electronics kits and school based power supplies using 4 mm plug leads (not supplied).
The sensor is supplied with a mini USB lead (1 m standard A to standard mini B).
---