Introduction
Thank you for purchasing the Smart Wireless Humidity Sensor. We pride ourselves on producing high quality products that meet with the demands of the busy classroom environment. If you have any problems using this sensor, please read this documentation in full before contacting the Data Harvest support team.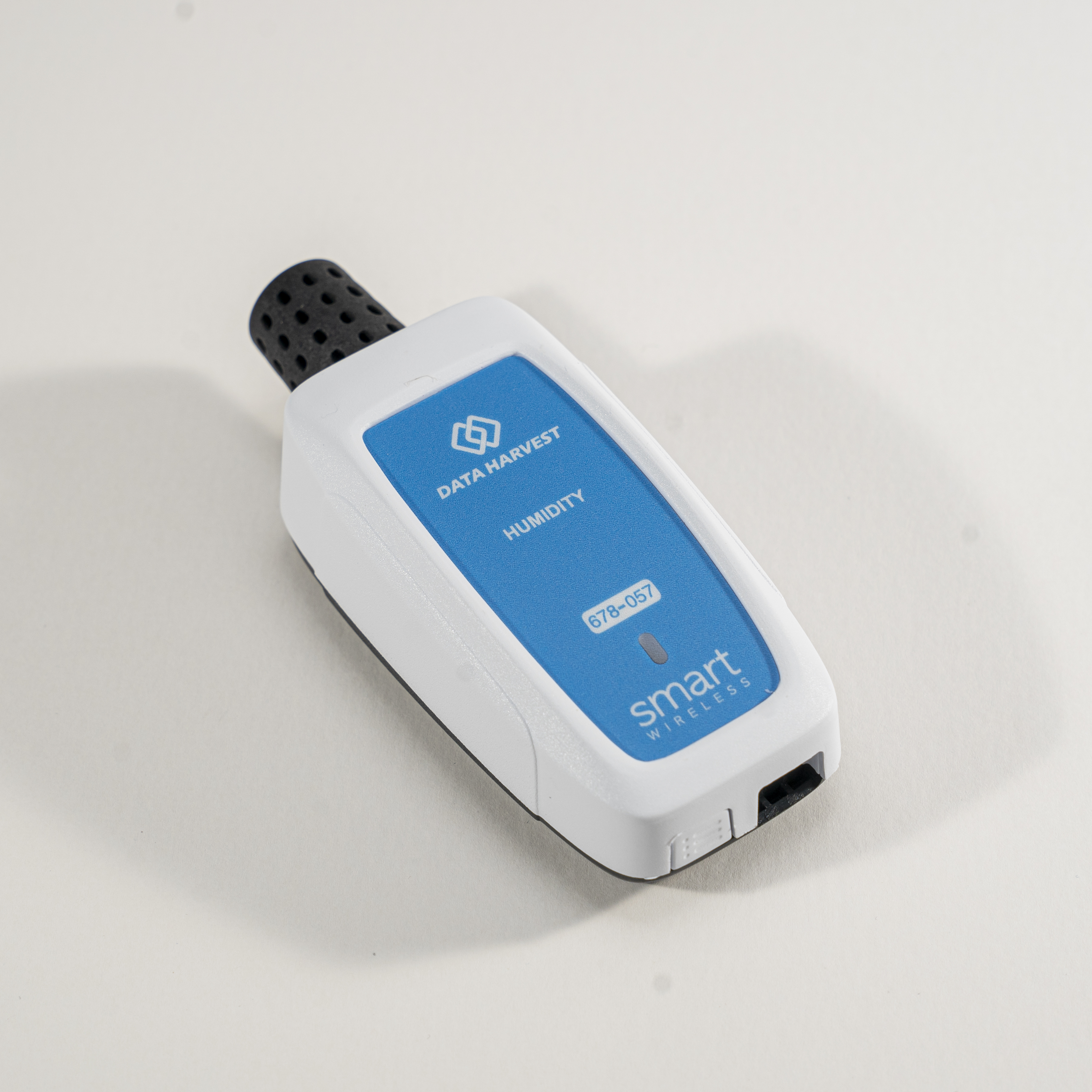 Overview
The Wireless Humidity Sensor is designed for monitoring relative humidity.
The slots in the end cap allow for circulation of air. The response times of this Sensor will vary considerably with the amount of air circulation i.e. it will respond more quickly with an increase in movement of air, for example by waving the sensor around between readings.
The Wireless Humidity Sensor is equipped with a micro controller that greatly improves the accuracy, precision, and consistency of readings.
It is supplied calibrated, and the stored calibration (in %RH) is automatically loaded when the Humidity Sensor is connected. 
Sensor Ranges:
Relative humidity (RH)

Absolute Humidity (AH)

Temperature

Dew point

Pressure
---