Introduction
Thank you for purchasing the Smart Wireless Fast Response Temperature Sensor. We pride ourselves on producing high quality products that meet with the demands of the busy classroom environment. If you have any problems using this sensor, please read this documentation in full before contacting the Data Harvest support team.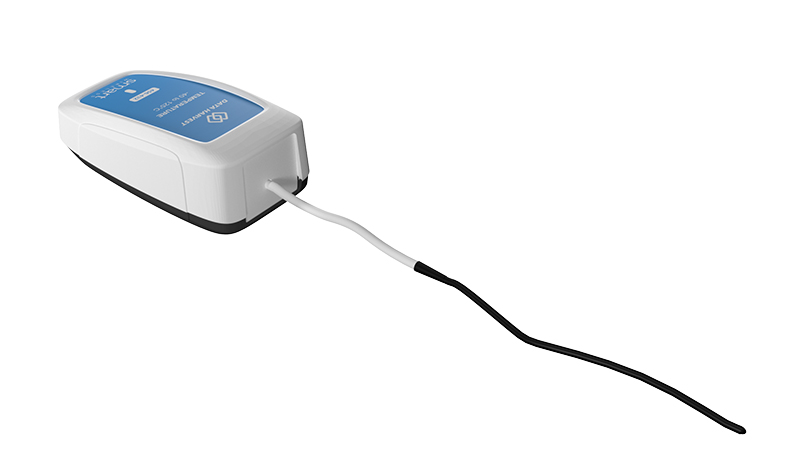 Overview


The Smart Wireless Fast Response Temperature sensor features an exposed thermistor bead. Heat will enter the thermistor bead directly, making it sensitive to quick and small changes in temperature.
The flexible nature of the sensor lead allows it to be threaded into apparatus or fed through adjacent surfaces, for example the door seal of a fridge.
It is ideal for determining changes in skin temperature, measuring air temperature in tight spaces (for example in a syringe) or when some flexibility is required.
The Smart Wireless Fast Temperature sensors are USB and Bluetooth compatible. Using Bluetooth, a sensor can connect to mobile devices, tablets, laptops and desktops.
The sensors are supplied with a mini USB lead (1 m standard A to standard mini B) and calibrated in degrees Celsius ( ̊C) as the default range.
---