Introduction
Thank you for purchasing the Smart Wireless Blood Pressure Sensor. We pride ourselves on producing high quality products that meet with the demands of the busy classroom environment. If you have any problems using this sensor, please read this documentation in full before contacting the Data Harvest support team.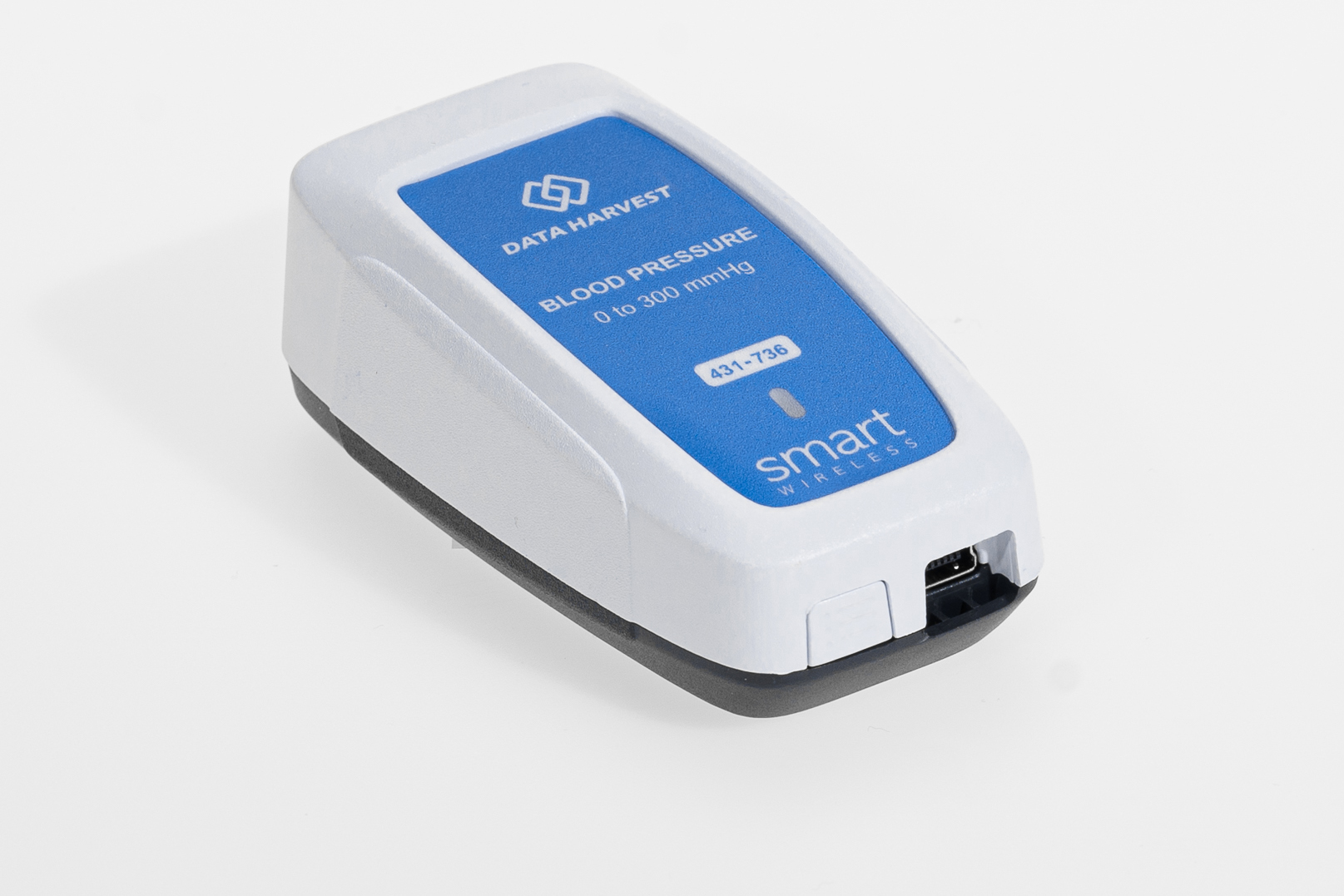 Overview


The Wireless Blood Pressure Sensor is an educational grade blood pressure sensor, designed to help educators explain blood pressure, and to be used for introductory lessons relating to body health, diet, exercise etc.
The EasySense2 software has a specific mode for showing blood pressure. In the display type icon (top left of each display panel) select BP to access the blood pressure measurements. In the BP mode the user can select to show mean pressure, systolic and diastolic pressure, or single values. Blood pressure is indicated as mmHg (millimetres of mercury).
Changing the display to graph and selecting pulse will reveal the graph of Blood pressure against time. This information can be used to explain the theory behind blood pressure measurements, and allow students to find the blood pressure by analysis of the raw data.
---